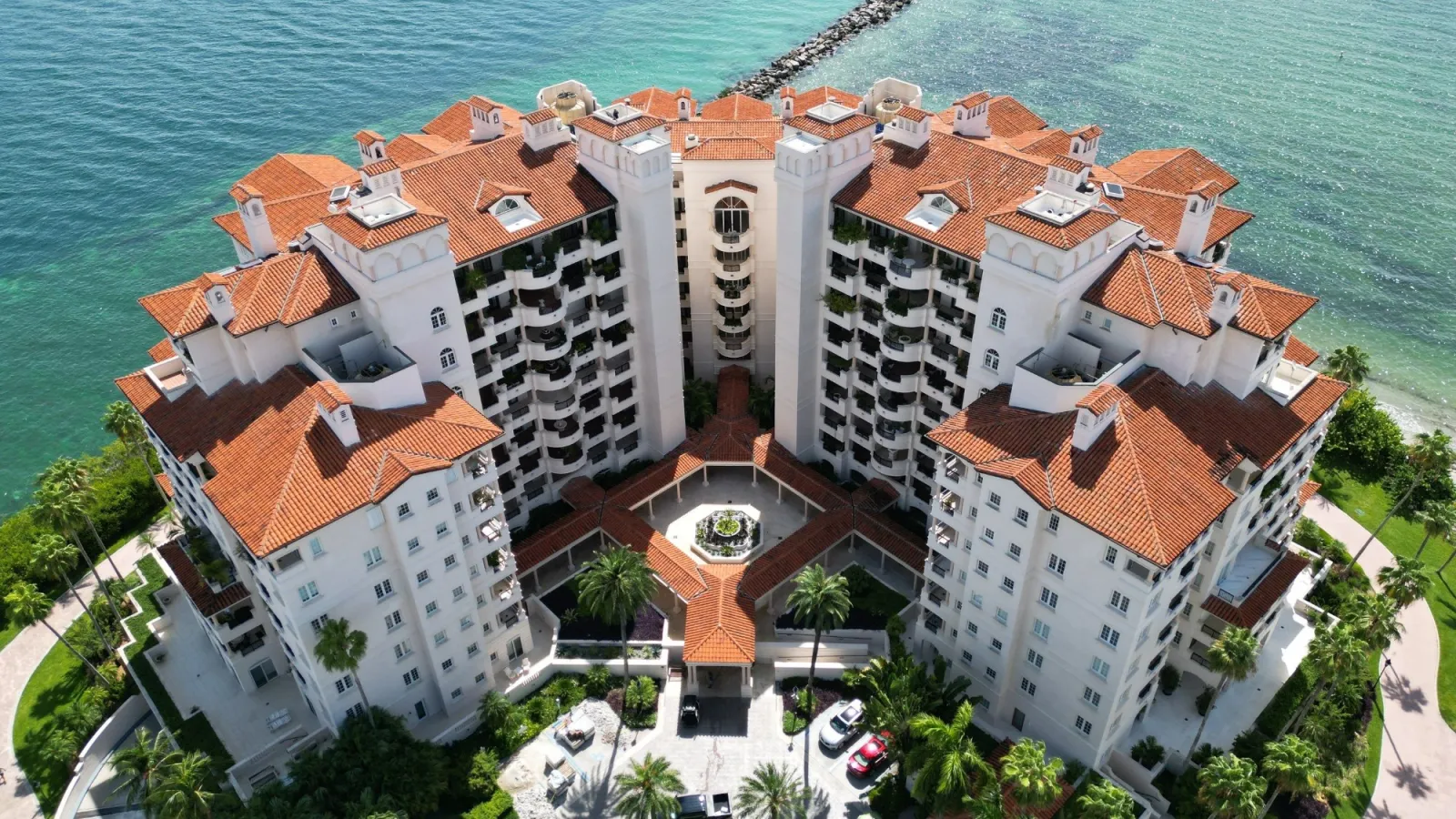 Best Miami Roofing Company


When it comes to roofing in Miami, you deserve the best.
Florida is more than just beaches and vibrant culture; it's home to some of America's most trusted roofing companies. A good roof is essential in Miami. This is due to the mix of modern and classic styles and the need for protection from the elements. Miami roofing contractors must understand the dynamic environment of South Florida.
If you're seeking top-notch roofing services in South Florida, you're in the right place. Let's dive deeper into the world of Miami's roofing industry.
A Legacy of Trust: Best Roofing's Story
Founded in 1978, Best Roofing has become the best commercial roofing company Miami has to offer. Through our 45 years in business, we've served countless community associations, property managers, and commercial property owners across the Tri-County. But what really sets us apart from the myriad of other roofing companies in Miami?
Experience: Decades in the business translates to unparalleled expertise. Our team has experienced all that the Miami climate has, from severe hurricanes to hot summer days and sudden heavy rainfalls. We know how crucial it is to make sure the roofs we install stand the test of time.
Focused Expertise: While some companies may offer roofing as an afterthought, we specialize in it. That means every roof repair, replacement, or installation gets our full attention and the benefit of our extensive knowledge. Miami Dade county is different from any other place in the country. The properties hear require special attention to detail.
Local Insight: Roofing in Miami is different from anywhere else. Our extreme weather, salt-tinged air, and unique building trends require a skilled approach.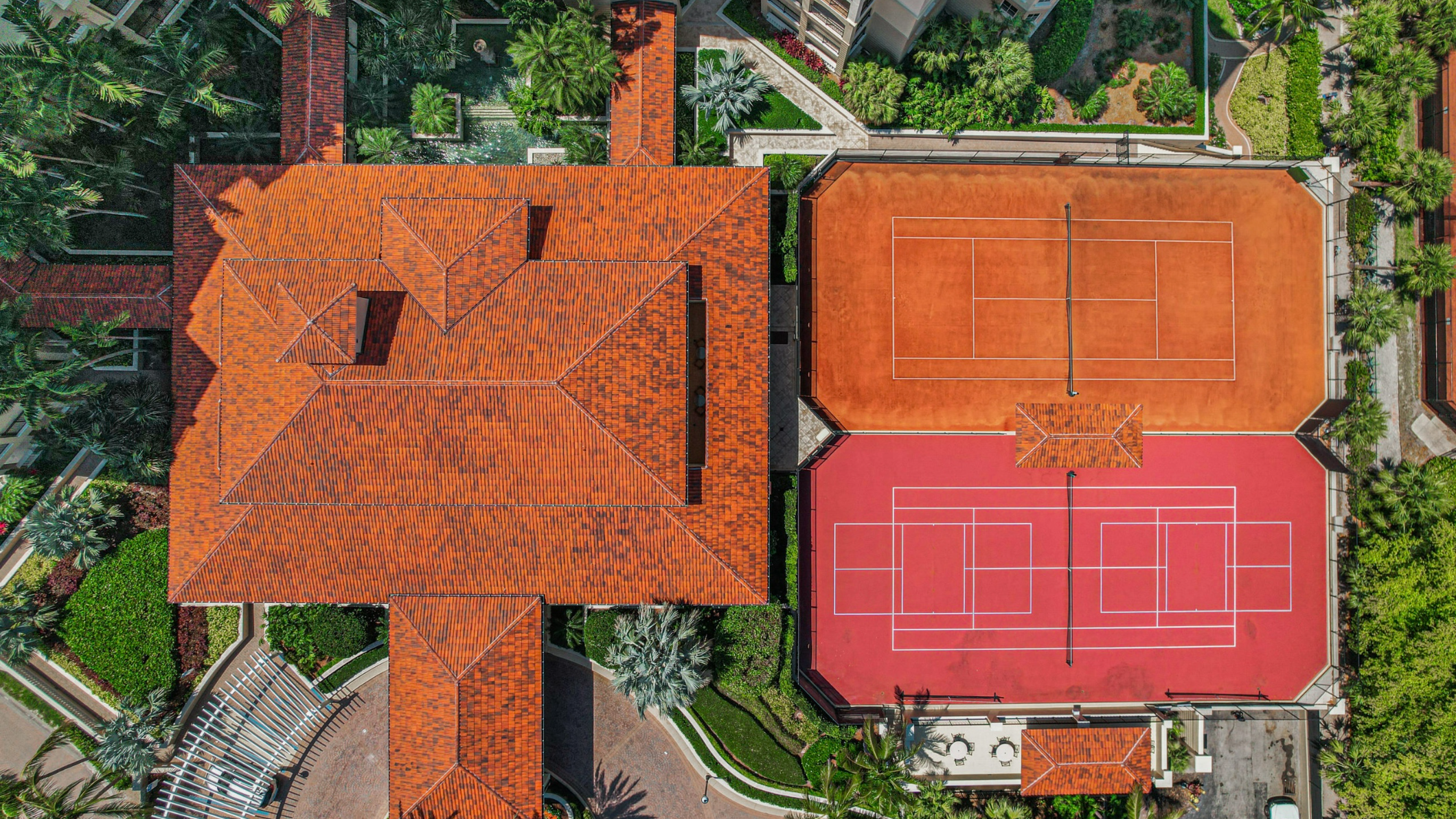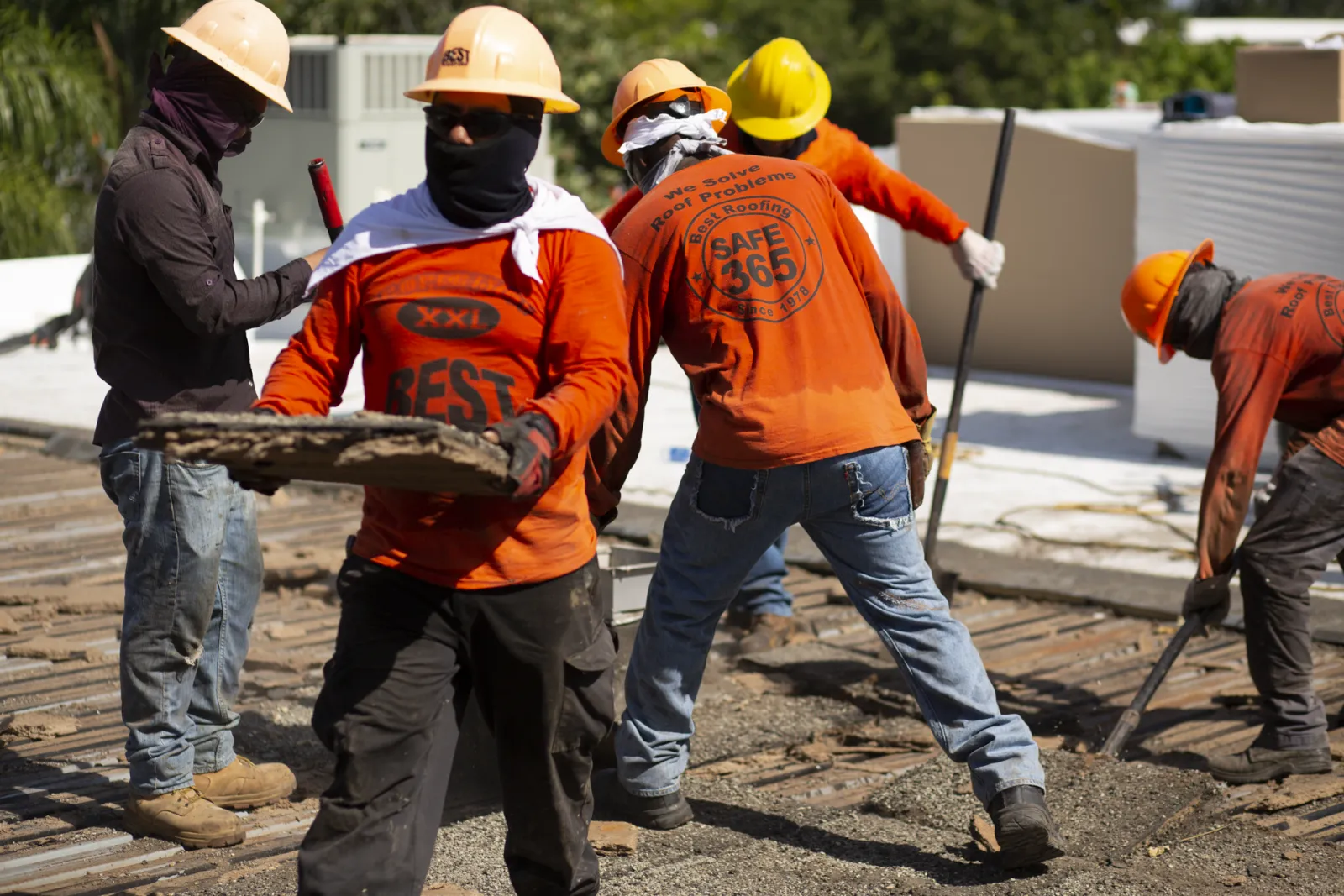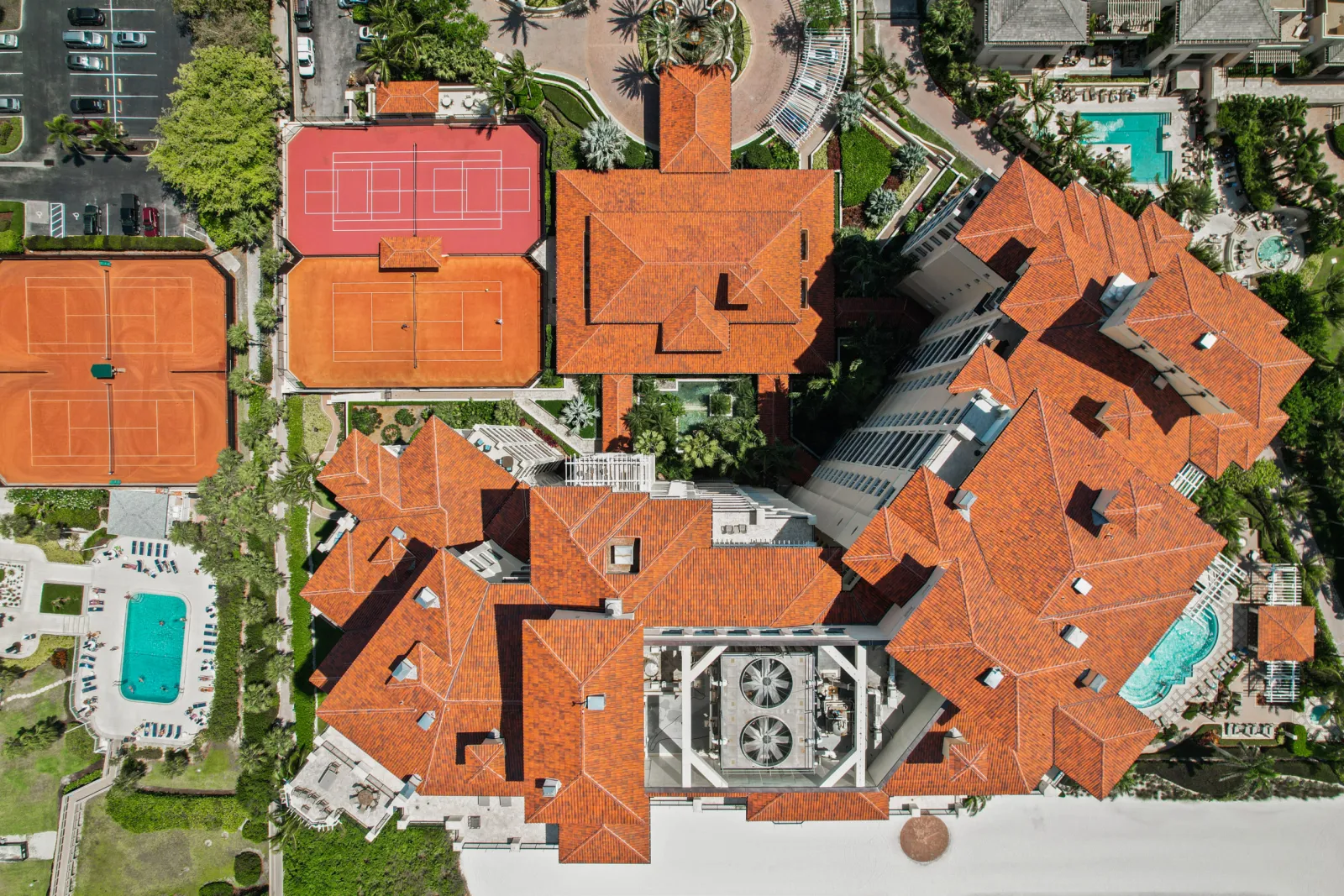 What Makes Us The Best Roofing Company In Miami?
In a city crawling with commercial roofing contractors, Best Roofing's time tested commitment to quality and customer service sets us apart.
Customer-centric Approach: For us, roofing isn't just about materials and labor. It's about listening to our customers, understanding their needs, and delivering results that exceed expectations. Best Roofing is not a business built on transactions, we are a business built on relationships. Our long list of satisfied clients is a testament to this commitment.
Wide-ranging Services: We offer more than just basic roofing services. Emergency roof repairs, preventative maintenance, roof assessments, inspections, design and build services. We cover all of the bases so that we can serve our clients in every phase of their properties life.
Quality Over Everything: Every project, whether big or small, undergoes our rigorous quality checks. This means when you choose Best Roofing, you're choosing durability, safety, and aesthetic appeal.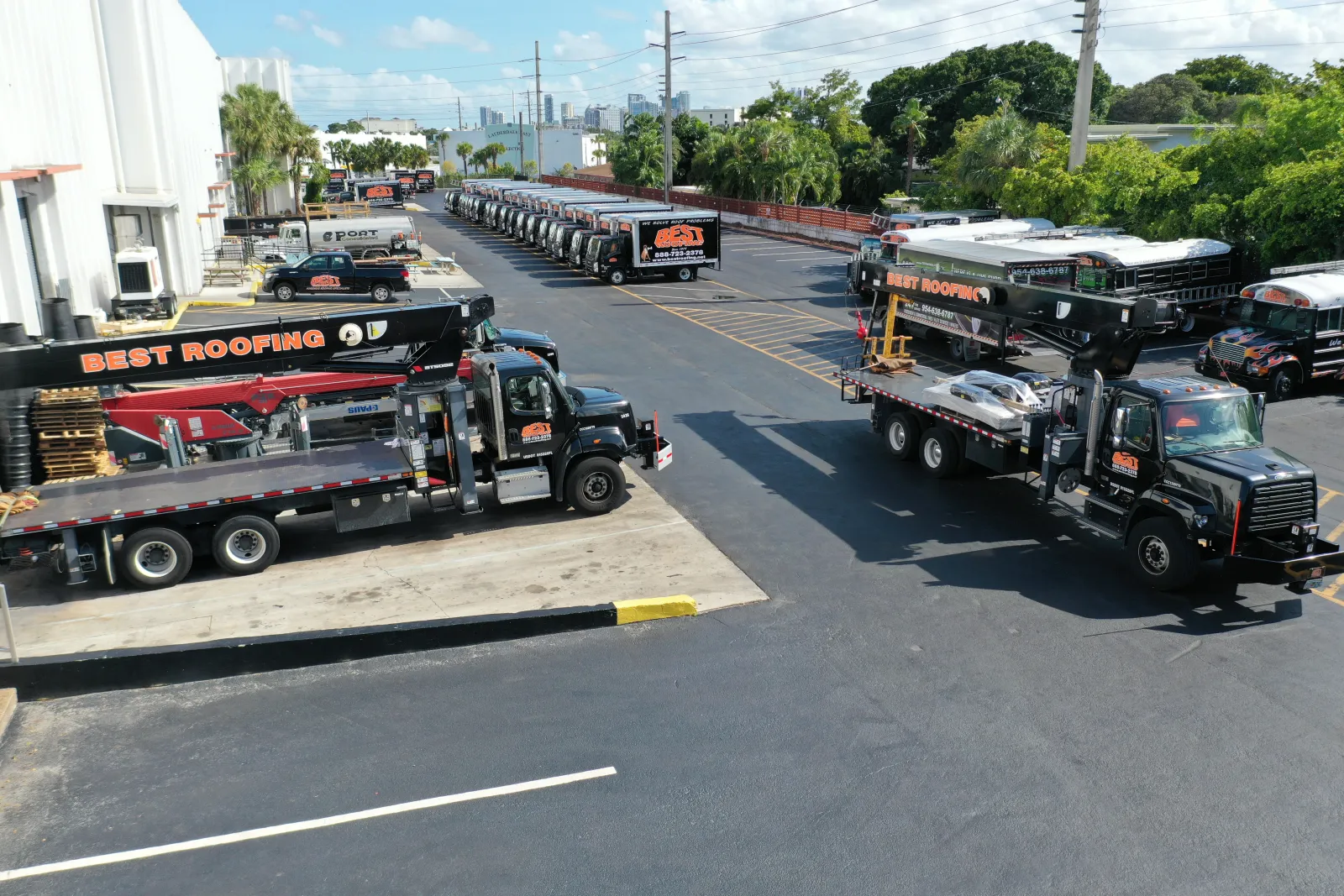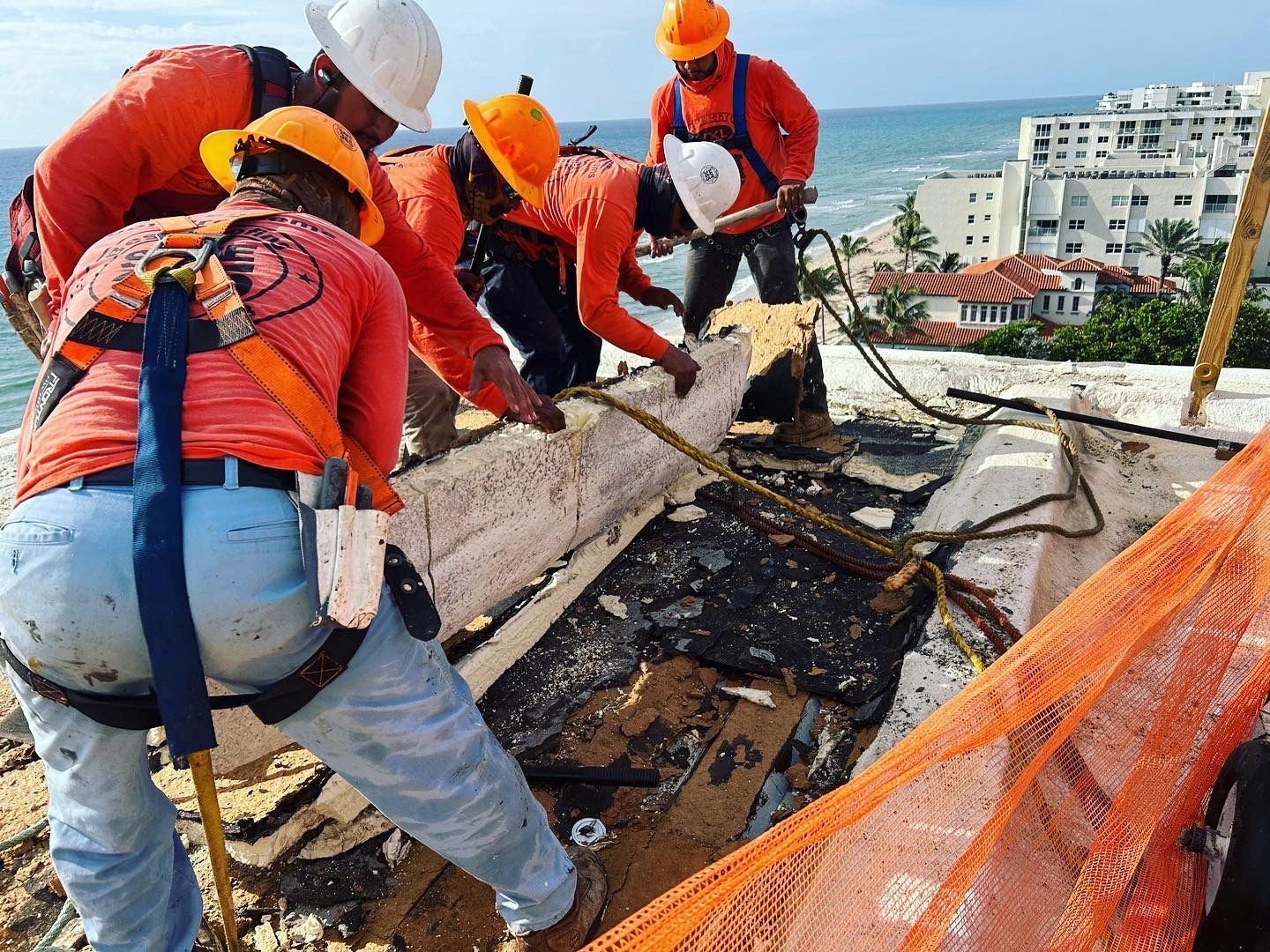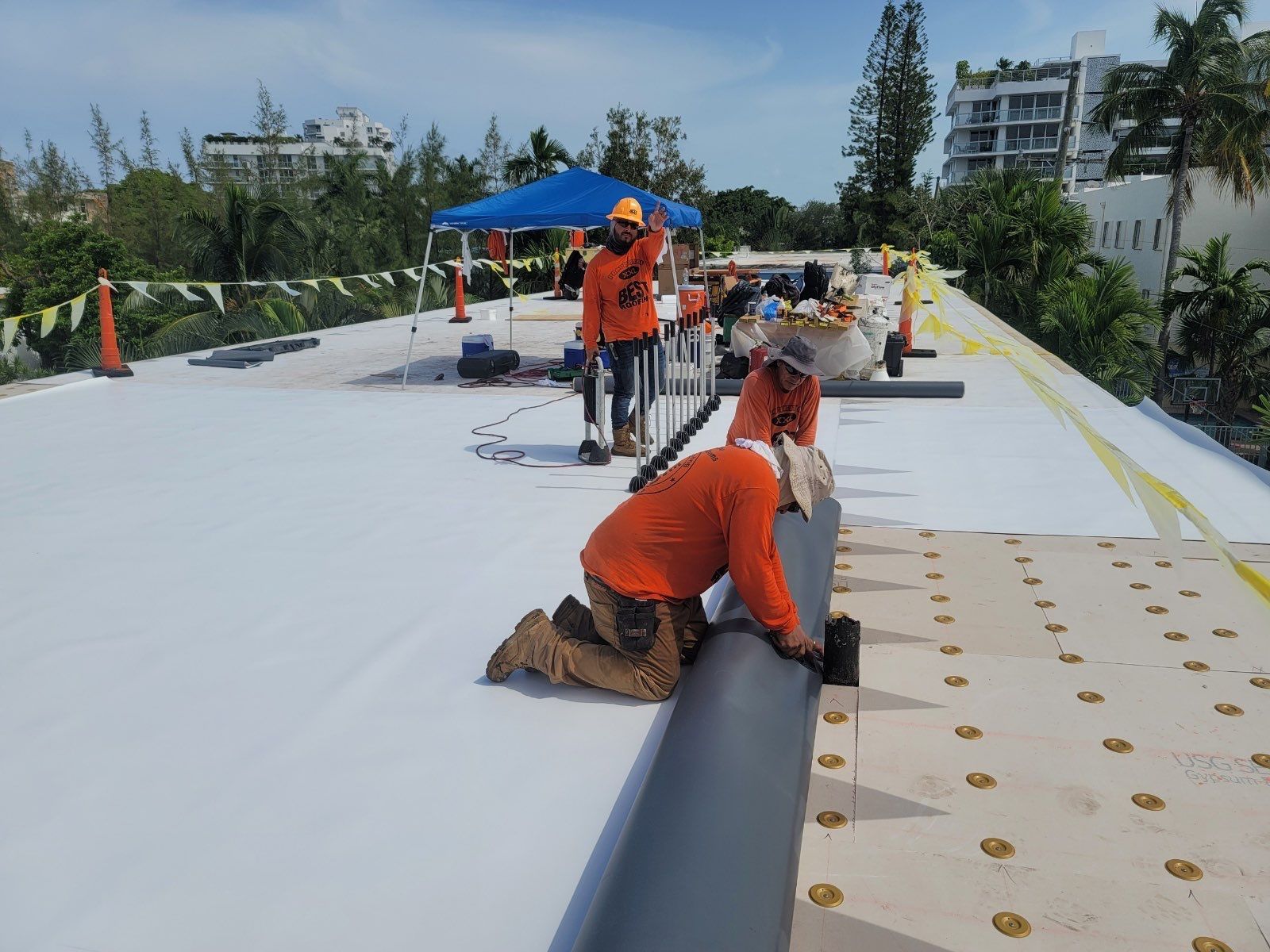 Materials & Systems: Beyond the Basics
Roofs are more than just protective covers for our homes or businesses; they're integral to the building's overall health and efficiency. This is why understanding roofing systems and materials is crucial.
At Best Roofing, we stay updated with the latest in roofing. This ensures that you get a roof that looks great and works well. We commit to time tested best practices while also integrating emerging technology.
Our team can assist you in selecting the ideal roofing option. From energy-efficient single ply to metal roofing specifically designed to withstand high winds, we commit to understanding these technologies as they emerge.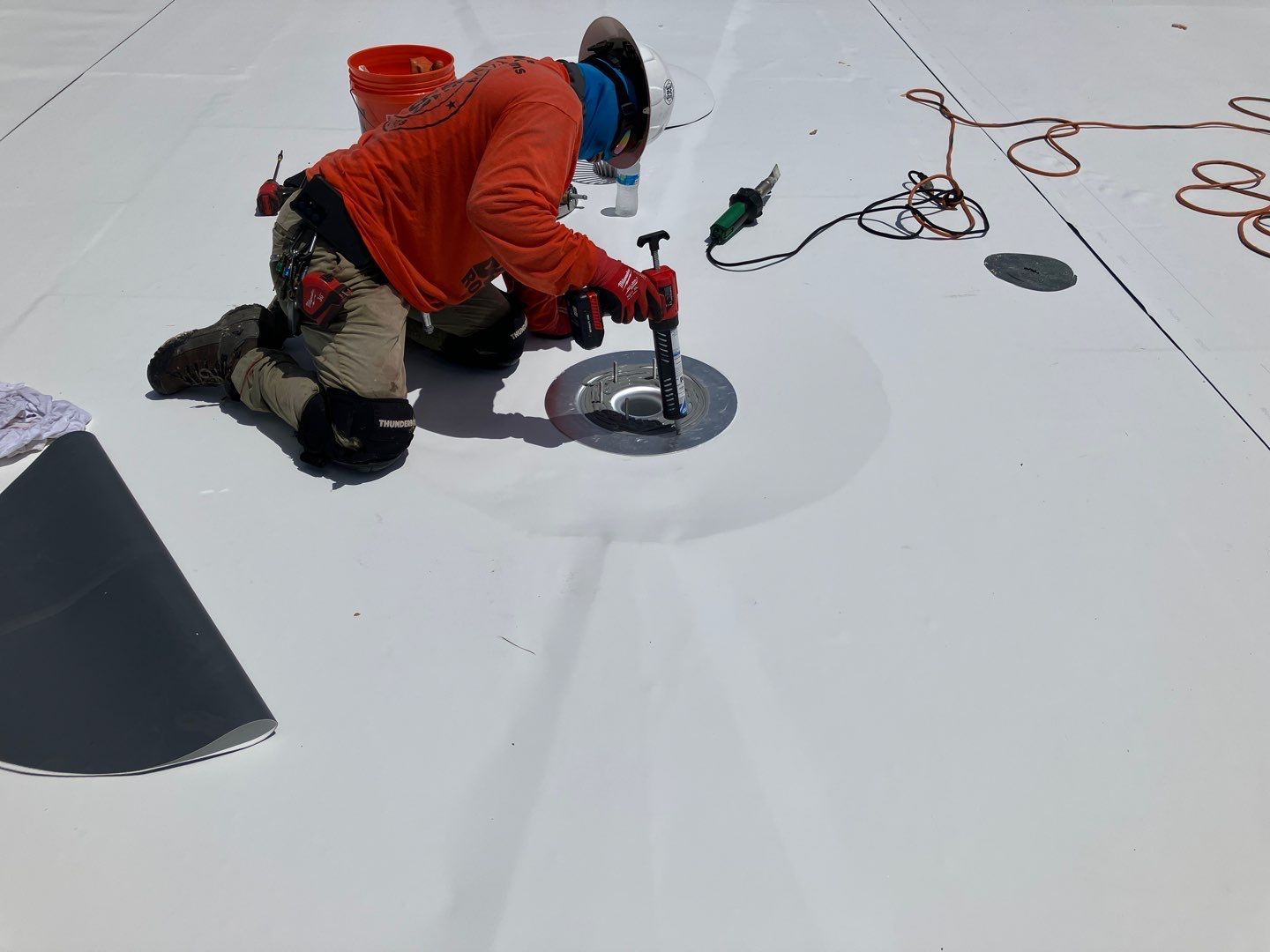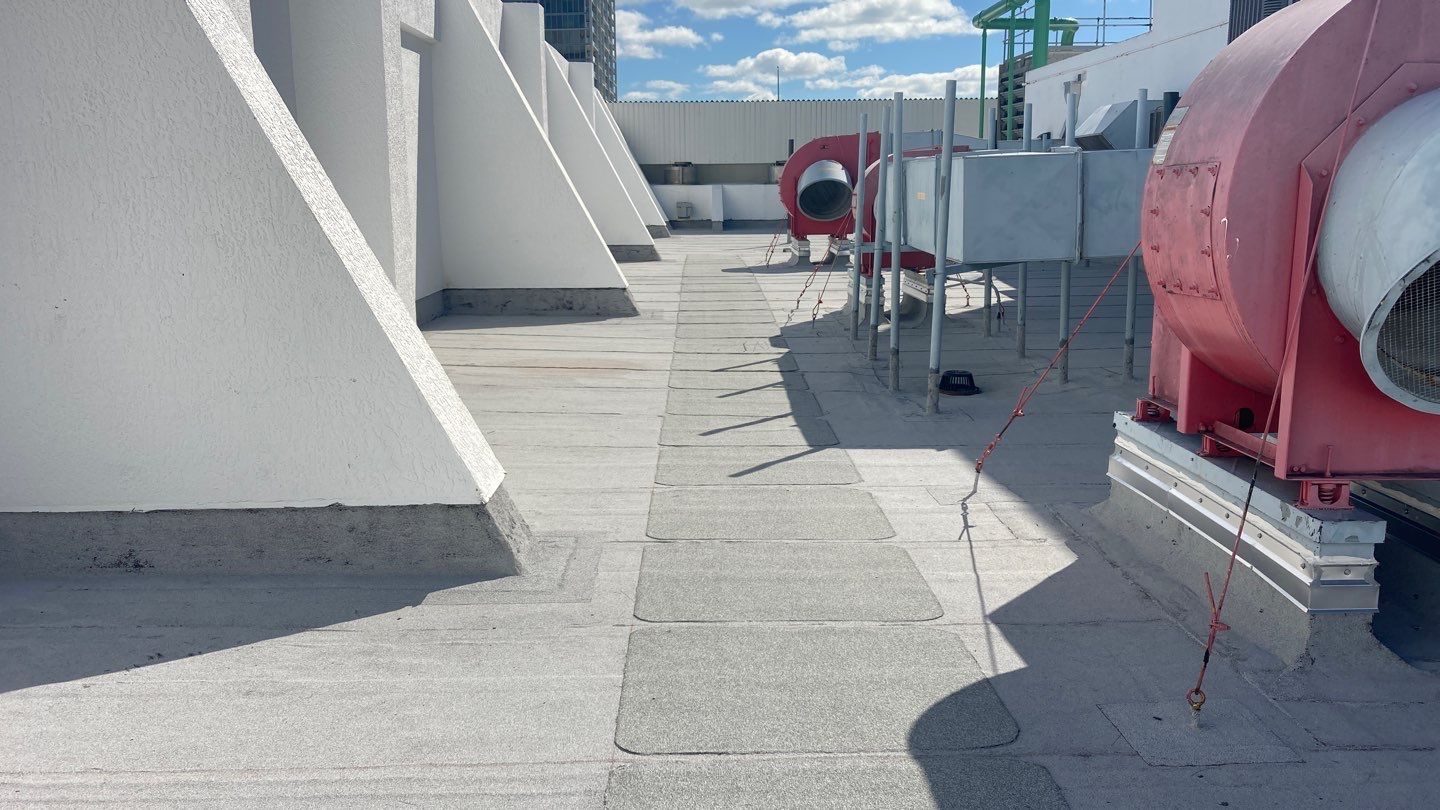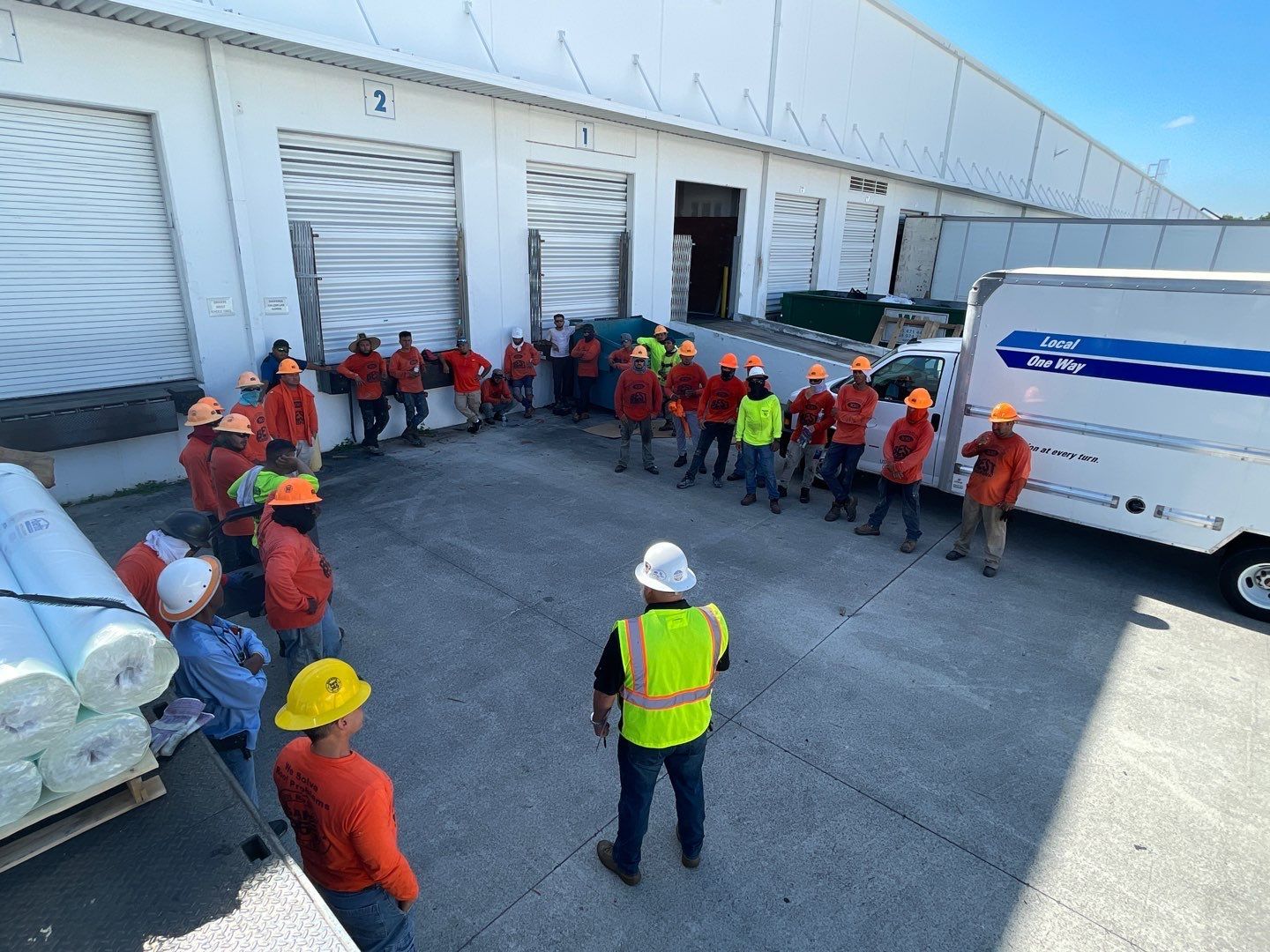 In Conclusion: Making the Right Choice in Miami
Selecting a commercial roofing company in a bustling market like Miami's might seem overwhelming. But here's a tip: look beyond the bells and whistles. A quality roofing contractor will have a reputation of experience, local knowledge, and a track record of satisfied customers. Best roofing has replaced over 2,000 roofs in the Tri-county, our commitment to quality is what keeps us in business.
When choosing a roof in South Florida, consider how it will affect your property's safety, appearance, and value. In Miami, trusting a company like Best Roofing - with a legacy of excellence - is the smart move.
In the end, your peace of mind and the security of your property are invaluable. When you think of roofing in Miami, consider choosing the best. After all, we're not just in the business of roofing; we're in the business of building relationships.
We've been in this community for over 45 years, we will be in this community for another 45 years. If you have a roof problem, we will solve it. Put your trust in the best roofing company Miami has to offer.
Our Service Areas
Coconut Creek
City of Sunrise
Cooper City
Coral Springs
Dania
Davie
Miramar
Parkland
Pembroke Pines
Plantation
Pompano Beach
South Florida
Southwest Ranches
Sunrise
Tamarac
West Hollywood
Weston
Wilton Manors
City of Sunrise
Cooper City
Coral Springs
Dania
Davie
Deerfield Beach
Fort Lauderdale
Hallandale
Hallandale Beach
Hillsboro Beach
Hollywood
Lauderdale
Lauderhill
Lazy Lake
Lighthouse Point
Margate
Aventura
Bal Harbour
Bay Harbor Islands
Biscayne Park
Carl Fisher
Carol City
Coconut Grove
Coral Gables
Cutler Ridge
Doral
El Portal
Flamingo Lodge
Florida City
Golden Beach
Goulds
Hialeah
Hialeah Gardens
Homestead
Homestead Air Force Base
Indian Creek Village
Kendall
Key Biscayne
Ludlam
Medley
Miami
Miami Beach
Miami Gardens
Miami Lakes
Miami Shores
Miami Springs
Naranja
North Bay Village
North Miami
North Miami Beach
Ojus
Olympia Heights
Opa Locka
Perrine
Pinecrest
Princeton
Quail Heights
Redland
South Miami
Sunny Isles Beach
Surfside
Uleta
University of Miami
Virginia Gardens
West Miami
Atlantis
Belle Glade
Boca Raton
Boynton Beach
Briny Breezes
Bryant
Canal Point
Cloud Lake
Delray Beach
Glen Ridge
Greenacres
Gulf Stream
Haverhill
Highland Beach
Hypoluxo
Juno Beach
Jupiter
Jupiter Inlet Colony
Lake Clarke Shores
Lake Harbor
Lake Park
Lake Worth
Lantana
Loxahatchee
Manalapan
North Palm Beach
Ocean Ridge
Pahokee
Palm Beach
Palm Beach Gardens
Palm Beach Shores
Palm Springs
Riviera Beach
Royal Palm Beach
Royal Palm Beach
Singer Island
South Bay
South Palm Beach
Tequesta
Village of Golf
Wellington
West Delray Beach
West Palm Beach