South Florida's First Choice
Best Roofing specializes in installation of commercial and industrial roofing systems as well as commercial deck waterproofing membranes. We focus on eliminating leaks and repairs while providing unparalleled waterproofing and long-lasting solutions. To save an existing roof or outdoor living space, or to complete new construction, we are the first choice across South Florida; from Homestead to Fort Lauderdale and from Boca Raton to Jupiter.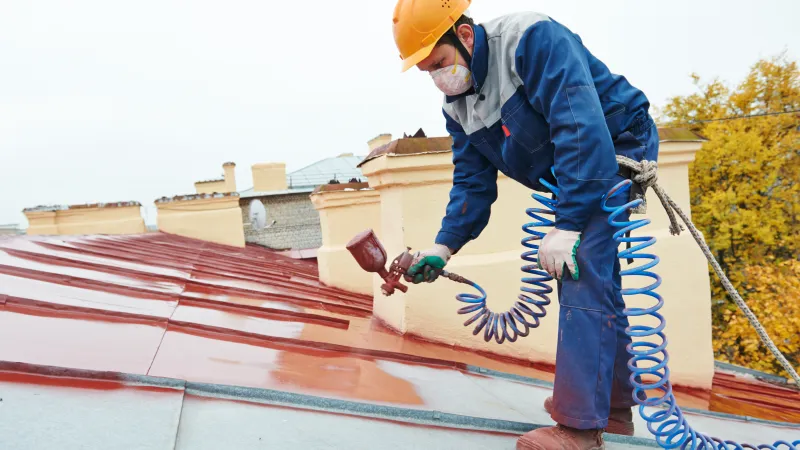 Top Crew & Products
We employ over 80 full-time, highly-trained crew members who specialize in installation techniques. Our company is factory-authorized and certified a Master Contractor in the products we use exclusively.
APOC - The Roof Restoration Experts
NEOGARD®
Tropical Roofing Products
GAF Top Coat
These companies are the industry leaders in product development and manufacture all their products. We have been the local coating installation leader in South Florida since 1975. There is a roof coating system for almost any kind of flat or low slope commercial or industrial roof. Evaluating roof coatings for use on existing roofing is similar to evaluating replacement roofs for a particular building, construction type, climate, and other special considerations. We fully research coatings and carefully choose the most appropriate product for each individual situation. We are experts in offering the appropriate coating and installation of the product.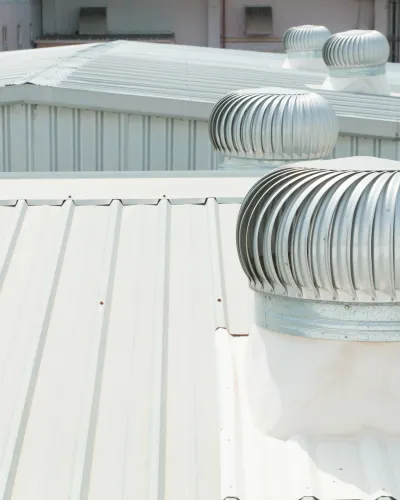 Reflective Roofing
All of our roof coatings eliminate chronic leaking, ponding and decay; utilize your existing roof; are weather and wind resistant and do not add significant weight to your building. All of the products we install are white (also called "reflective" roofing). They reflect solar heat, cutting air conditioning costs significantly, in some cases, by 20%. They are petroleum-free.
Elastomeric roof coatings form an "elastic" membrane on top of your existing roof. Because it stretches and contracts, it will not crack like many roofing materials. This makes your roofing waterproof and weatherproof.
Metal roof coatings are an acrylic coating that ends chronic problems with metal roofing. The process we employ fully restores your current roof as preparation for the final application of the coating. Owners and building managers have seen 20 years of rust-free, leak-free extended life of their roof.
Reinforced ply systems have a tough fabric imbedded between layers of acrylic roof coating for added strength.
Rubber roof coatings increase the life of an EPDM roof, at far less cost than full roof replacement. They extend the life of a new roof while ensuring leak-free performance.
Single ply systems are affordable options. Sheets are unrolled over the surface of your roof and then fastened and heat-sealed to your existing roof. It looks great and lasts for years.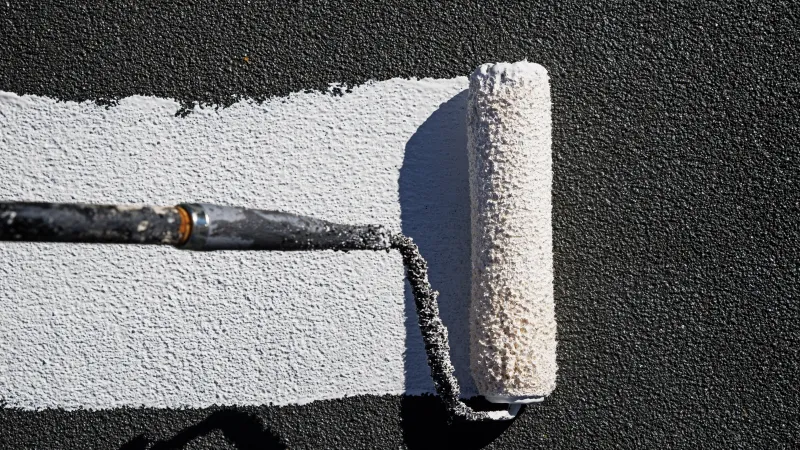 FLAT ROOF COATINGS

Flat roof coatings come in various product forms, but they all offer the same advantages over a full re-roofing: Lower cost and easy application, which means very little disruption for a business owner. The flat roof coatings available from Best Roofing can be applied to metal, asphalt built-up, modified bitumen, and single-ply roofs.
Flat-roofed buildings are prevalent in Florida because the construction of them is simply easier than that of any type of sloped roof. Think about it: The design of a flat-roof structure doesn't need any advanced construction support. Thus flat roofs also are cheaper to build. They also are much safer to access and, thus, maintain. They are the do-it-all generic roof, and that's why there are so many, especially on businesses.
Flat Roof Maintenance
However, these roofs can be difficult to maintain in the sense that there is often nowhere for rain water to go. Standing water or Ponding water is the No. 1 problem for flat roofs, and leaks generally will become a problem for any type of flat-roof surface if the roof is not properly maintained. In addition, the sun beats down on the entirety of a flat roof, not just portions like on a sloped roof.
Flat roof coatings are the economical solution for flat-roof owners who don't have the budget or time for a complete re-roofing. If you are the owner of, say, an apartment complex or warehouse with a flat roof, the challenges in working around a re-roofing can be a nightmare with tenants and workers. Flat roof coatings can be applied in just a few hours, and customers will enjoy all the benefits of modern science in a roof.
The flat roof coatings we offer will stop rust on those metal roofs and leaks on every type of roof. It's a seamless, lightweight, weatherproofing coat that the water can't penetrate. And it's highly reflective, meaning it will keep the sun's ultraviolet rays away from the roof, thus acting as a barrier against potential cracking or splintering (it expands and contracts with the temperature) as well as helping to lower the temperature of the building. Our white flat roof coatings meet the Energy Star guidelines for energy efficiency. That's money back in the customers' pockets because of lower cooling bills and less stress on their HVAC systems.