Family Owned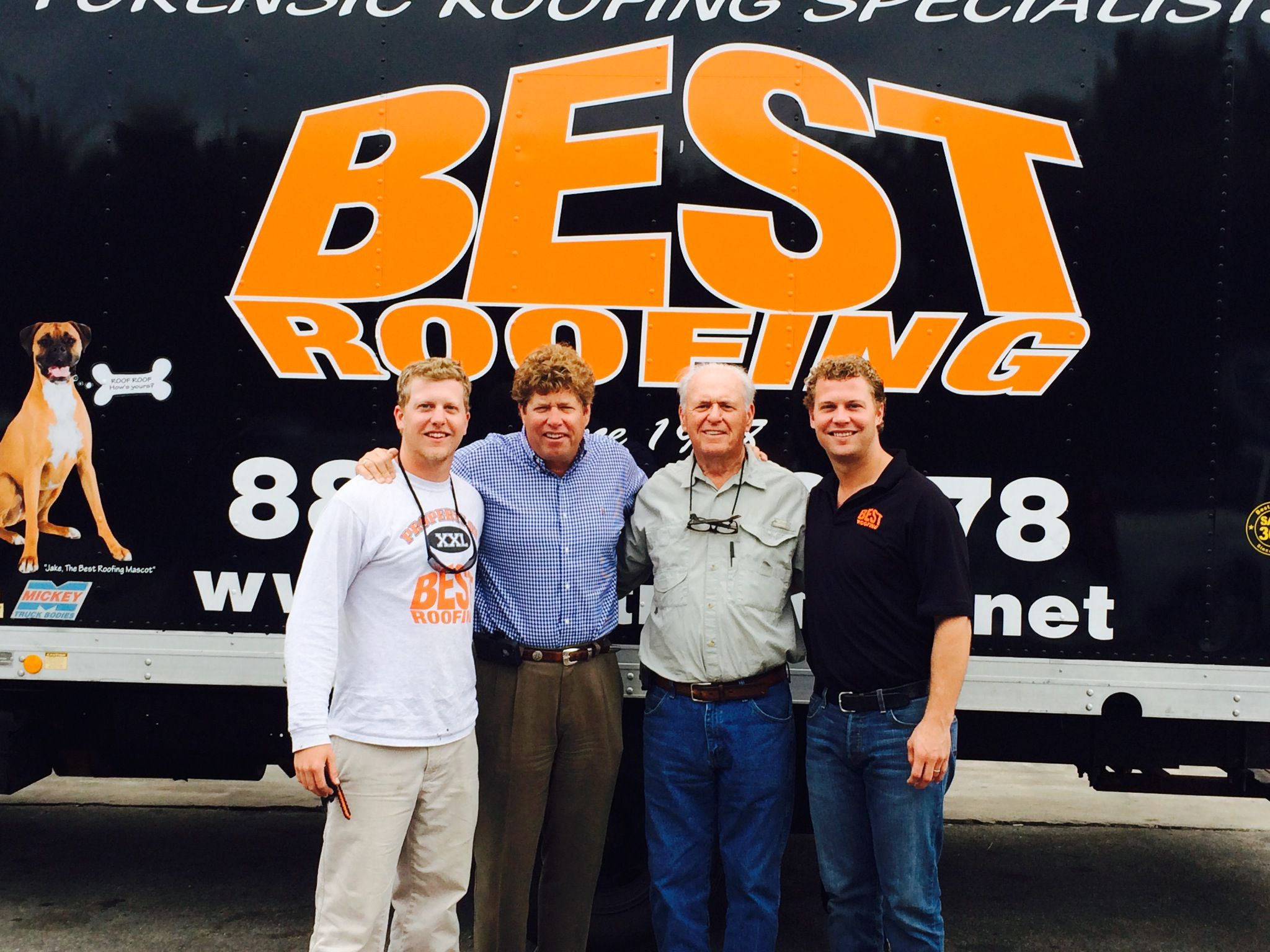 Welcome to Best Roofing, a family-owned company dedicated to providing exceptional commercial roofing solutions with a personal touch. Since 1978, we have built our reputation as South Florida's premier commercial roofing company, focusing on delivering quality products, fair pricing, and superior customer service.
As a family-owned business, we understand the value of building lasting relationships. We treat our clients like members of our extended family, ensuring that their needs and expectations are not just met but exceeded. Our commitment to exceptional customer service is deeply ingrained in our culture, combining the personalized attention of a small business with the capabilities and expertise of a large enterprise.
What sets Best Roofing apart is our unwavering standard for excellence. We strive to go above and beyond for our clients by utilizing the best products available and providing the highest quality customer service. This commitment to excellence has earned us recognition as a preferred contractor for several major roofing manufacturers, solidifying our position as a trusted partner in commercial roofing projects.
When you choose Best Roofing, you're not just investing in a roof; you're investing in the future of your property. Our use of top-quality materials and skilled workmanship ensures that your roof is durable, reliable, and cost-effective. Our core values of experience, integrity, and professional courtesy guide us in every interaction, ensuring that your roofing project is in the "Best" hands.
We understand that choosing your professional roofing contractor is a significant decision. That's why we offer a free roof analysis, providing you with a comprehensive understanding of your roofing needs and expectations. We believe that information is power, and we empower you with the knowledge you need to make informed decisions about your roofing investments.
At Best Roofing, we live by a set of fundamental principles that define who we are and how we operate. These principles guide our actions and shape our culture:
Dedication to serving our clients.

Effective communication.

Commitment to leak-free roofing solutions.

Upholding honesty and moral conduct in all aspects.

Nurturing healthy relationships with employees, customers, partners, and suppliers.

Prioritizing safety and client satisfaction as our primary goals.

Attracting and retaining the most talented professionals in the market.

Fostering a fun and engaging work environment.
Every employee at Best Roofing is committed to maintaining the highest standards. We take pride in our work, never compromising on quality. We approach each day with a plan, share it with our team, and work together to execute it seamlessly. Our dedication to serving our clients cultivates a productive and professional working environment where first impressions matter, work is performed in a timely manner, and client concerns are promptly addressed.
At Best Roofing, we don't let the good get in the way of the great. Part of our commitment to you is that we will always be at the forefront of our industry to ensure that you have access to the best products, information, and knowledge available.
Thank you for considering Best Roofing. We look forward to the opportunity to serve you and exceed your expectations in every aspect of your commercial roofing needs.