Welcome to Best Roofing University
This is where you can empower yourself to make the best roofing decisions you can. While roofing may not be rocket science, it is more complex than most people think it is. Only when people get involved with roofing do they start to understand the complexity and look for someone to get the knowledge from.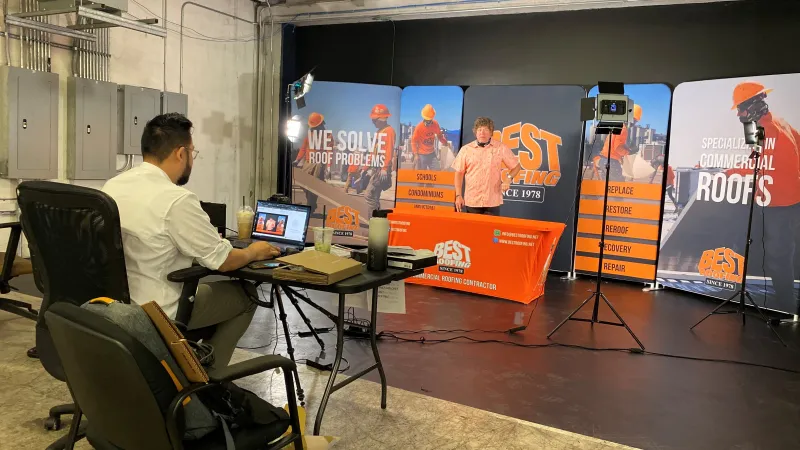 Continuing Education Courses
We have developed a series of Free educational classes that we offer at our corporate headquarters throughout the year. We have put together various classes that are tailored to property managers, building owners, and facility maintenance personnel in the South Florida area to assist them with everything from setting up a maintenance program, to the types of roofing systems available, to costs and budgets.
Through our engaging multi-media format, we make it easy for property managers to pick up their required CEU credits. Our seminars can be brought to your office and presented to groups of your managers at special events, or as part of your regularly scheduled management meetings. We offer many different delivery options to fit your needs. The bottom line is we'll make it work.
During this Covid season, we have taken all neccessary precautions to continue the facilitation of our course. Using online platforms such as Zoom and Teams our courses can all be taken remotely form the comfort of your office or home.
Classes
Gregg Wallick, President and Chief Executive Officer of Best Roofing and is a state-certified provider of CMA credits. Gregg has more than 30 years experience and is considered the "go to" guy in roofing. Gregg is an approved provider of CEU credits for licensed CAM's in the State of Florida. These classes count towards credit in the "building operations" category as well as "misc.."
1 & 2 hour formats available
Commercial Roofing 101 is a demonstrative class focusing on the principles of roofing and their relationship to property management. We discuss different roofing systems; advantages, materials and various concerns regarding roofing; and common problems associated with roof failures and how to identify them.
1 & 2 hour formats available
Roofing 201 is the next step in commercial roofing education. Attendees will walk away with a deeper understanding of the design considerations necessary to comply with the building code requirements and industry standards related to roof system wind uplift, water drainage, roof insulation and deck types, and flat roofing system assemblies.
1 hour format
Through this course you will gain a basic understanding of insurance vs. warranties and what they mean should a catastrophic weather event occur. You will also learn how to prepare your building in order to prevent the extensive damage that water intrusion can cause to your property. Additional discussions will include actual case studies that describe the building issues that hurricanes have caused.
Choosing & Hiring a Roofing Contractor
Download our Checklist on Choosing and Hiring a Roofing Contractor that you should review before engaging your roofing services provider. Take the time to read it and make sure you ask the questions.