TPO Roofing: A Comprehensive Insight
What does TPO stand for? Thermoplastic Olefin.
The roofing industry has seen considerable evolution in materials and methods over the years, but none quite as revolutionary as the Thermoplastic Olefin (TPO) roofing system. This type of roofing has emerged as a front-runner for commercial buildings across the United States, especially in areas with hot climates like South Florida. Let's dive deeper into the world of TPO roofing systems and unravel its journey from inception to its current stature

The TPO roofing system came into existence in the early 1990s, a product of the quest for more economical and energy-efficient roofing options. Property owners needed a roofing system that could balance the dual goals of economic efficiency and a minimal environmental impact, TPO roofing systems emerged as the answer. This type of roofing has since earned a significant reputation for its robust performance, eco-friendly characteristics, and cost-effectiveness.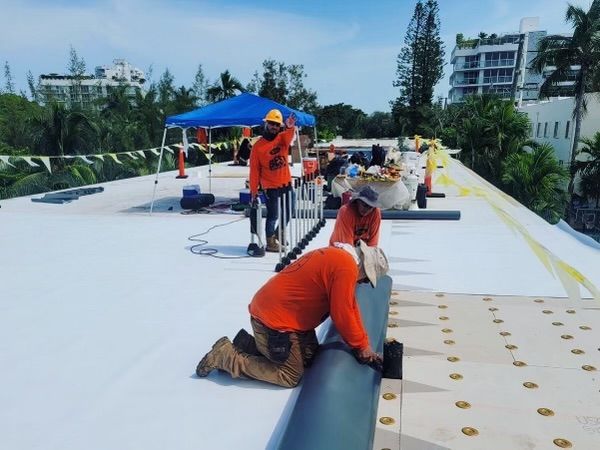 But what is a TPO roof?
Thermoplastic Olefin or TPO roof is a single-ply roofing membrane renowned for its durability, affordability, and energy efficiency. Its superior resistance to ultraviolet, ozone, and chemical exposure makes it an ideal choice for commercial roofing applications.

The best use cases for TPO roofing systems can be found in commercial buildings with flat or low-sloping roofs. These include:
Condominiums,
Warehouses
Office buildings,
Shopping centers,
and more.
The heat-reflective nature of a TPO roofing system is a notable advantage in hot climates like South Florida, contributing to significant savings in cooling costs. Further, TPO roofs resist dirt, algae buildup, and debris, allowing them to maintain energy efficiency over time.
Varieties of TPO roofing systems encompass an array of thickness and color options. The thickness ranges from 45 to 80 mils, with the thicker options providing additional durability and longevity. As for color, TPO is generally available in white, grey, and black. However, many manufacturers offer a variety of colors for special use cases. White TPO roofing system is particularly popular in hotter regions due to its excellent heat-reflective properties.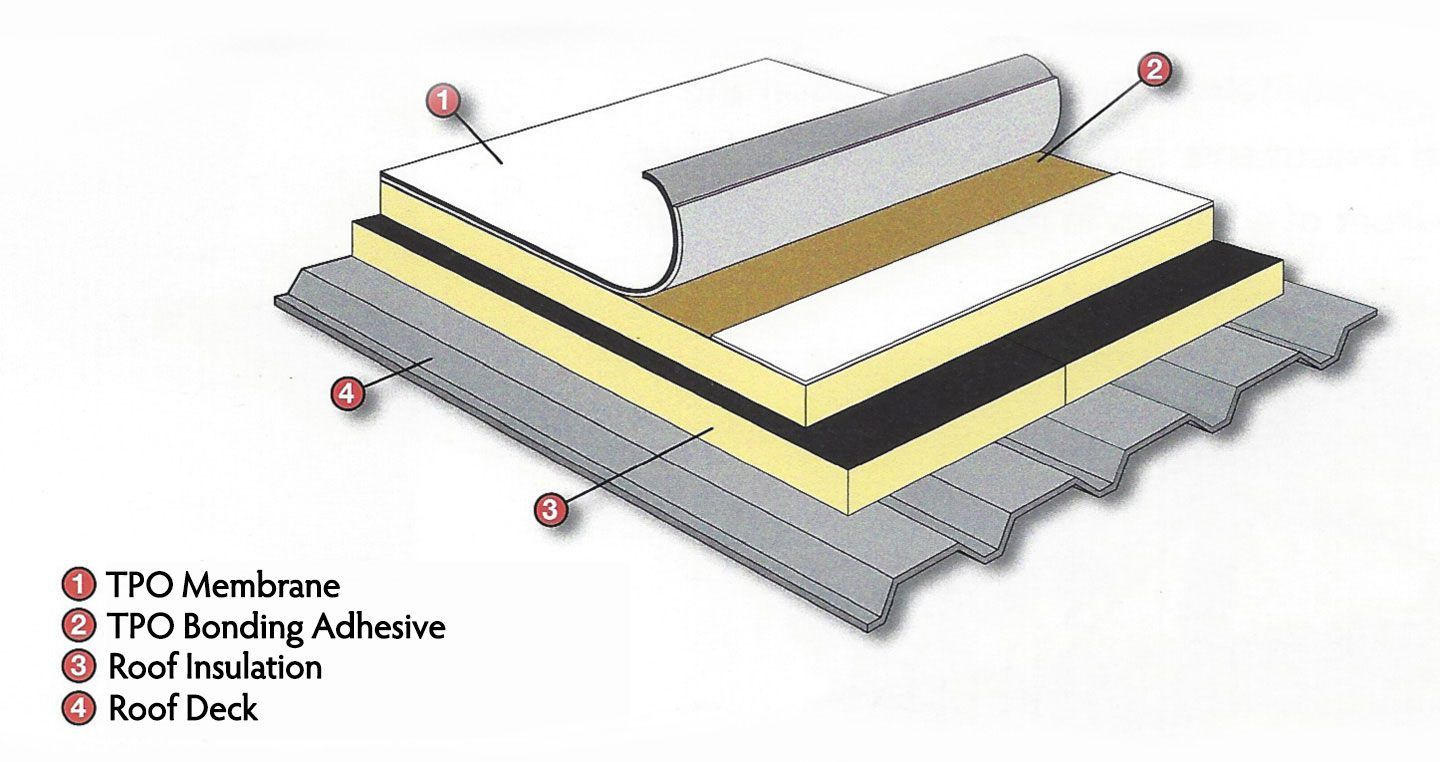 How is the Warranty?
When it comes to warranty, standard offerings for TPO roof systems typically span 10 to 20 years. However, some manufacturers provide extended warranties, even up to 30 years, encompassing material defects and workmanship errors. It's important to remember that the actual coverage may vary based on the manufacturer and the roofing company who installed the TPO roofing system. Therefore, reviewing the terms of you warranty carefully is strongly recommended.

In terms of performance, TPO roofing systems truly shine. They offer a lifespan of 15 to 20 years under ideal conditions, which can be further extended with routine maintenance and inspection. TPO roofs are robust, resistant to punctures, tears, and impact damage that may occur from other trade work or wind-blown debris.
Moreover, these systems are fire-resistant and do not support the growth of mold, mildew, or algae. Their lightweight nature ensures less stress on a building's structure and TPO's efficient installation helps to reduce labor costs. It's important to keep in mind that the quality of installation can greatly influence the performance of a TPO roof. Hiring a professional and experienced roofing company is, therefore, a crucial step in the process. TPO roofing cost can vary greatly depending on factors such as the roof size, install methods, warranty requirements, and existing conditions.
In conclusion, TPO roofing systems have etched their place as a superior choice for commercial buildings, especially in hot climates. They bring an ideal mix of cost-effectiveness, durability, and energy efficiency to the table. If you're looking to install a new roof on your commercial property, a TPO roofing system might be the right choice for you. Their remarkable qualities not only cater to current roofing demands but also align with the increasing importance of sustainability.