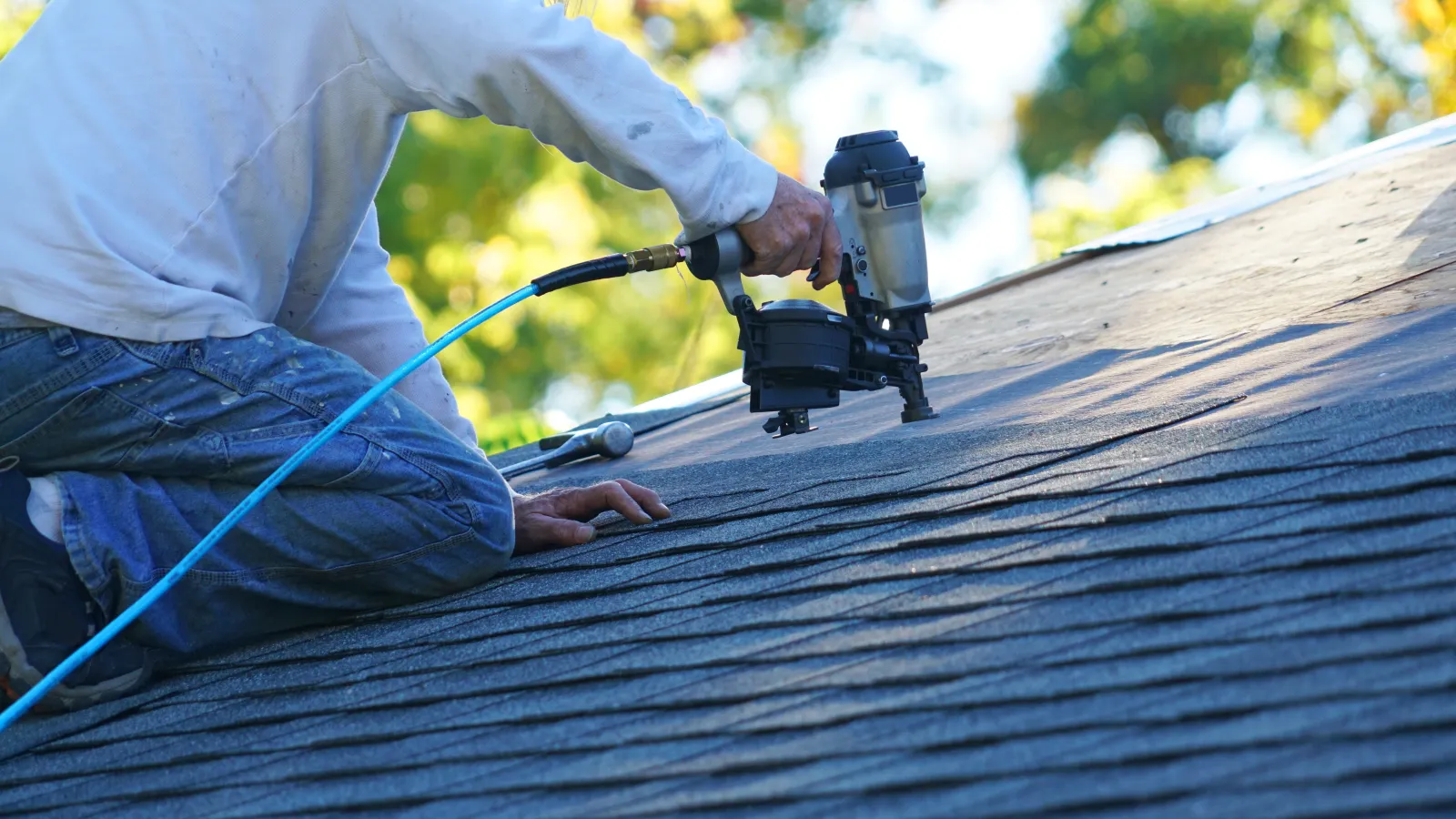 GENERAL

Do I have to replace my roof if it leaks?
Not necessarily, leaks can happen for a variety of reasons; from easily repairable problems with "flashing conditions" (where a/c units, vents or skylights are located) to more complicated issues of extreme wear. Our representative will come out and assess the situation for you, at no charge. We will provide you with a written estimate of the cost associated with your problem and tell you exactly what work is necessary. Tip: Don't wait for the roof to leak, we'd be happy to come out and give you a free maintenance assessment.
What should I do if my roof is leaking?
Put a bucket under the leak to catch the water! Then call us immediately. We will send a member of our service staff out ASAP to fix the problem. We are at your service 24/7.
Is there anything I can do to save money on my energy bills?
Yes, if you choose one of Best Roofing's Cool Roof Systems combined with additional roof-top insulation you can make a major impact on your energy bills. In most cases, these systems also qualify for a FP&L rebate. We are a FP&L Certified applicator for "the Building Envelope Program." Call us for more information at 1-888-892-BEST (2378).
What should I do when my roof gets dirty?
Call Best Roofing for maintenance. Depending on your specific situation and roof type, we will remove leaves and debris; clean and coat your roof; and periodically check your roof for leaks to maintain maximum energy efficiency.
What type of Warranty do you offer?
Warranties are always dependent on the roof system selected and the scope of the work that we perform; and range anywhere from 1 year up to 50 years. The best way to select a roof is not on a warranty basis. Instead, focus on selecting the right roof system for your particular needs. Your Best Roofing representative can show you how to do this, provide information and guidance about material performance, and work within your budget.
How long will it take to service my roof?
Each roof job is different; it really depends on the nature of the job. Simple repairs can take much less time than a complete replacement. When we give you a bid, we specify the scope of the work to be provided. You will receive a budget that will reflect the exact number of man hours needed to complete your project. Your account manager will review the information with you and provide a reasonable forecast for completion; so you'll know just what to expect.
How can I prevent my roof from blowing off during a storm?
During a major storm such as a hurricane anything can happen. However, we will provide you with a roofing system that is approved by the Miami-Dade building code. This code is the toughest building code in the Nation today. Every roof system we install is designed to withstand wind gusts of 140 mph. Many roof systems we install are designed to withstand wind in excess of a category 5 hurricane. Consider: During Hurricane Wilma not one of our flat roof systems was blown off.
Is roof maintenance really important?
Routine maintenance extends the life of your roof. The National Roofing Contractors Association states: "...once the roof is installed, nothing is more critical to its long-term performance than establishing a program of regular inspections and proper maintenance". If you perform regular preventative maintenance you can in some cases double the life of the roof system. Best Roofing offers routine maintenance programs. You can choose different levels of coverage that are tailored to your budget. Ask your Best Roofing representative for details.
YOUR ROOFING PROJECT

How do I select the best roof system for my project?
Our team of roofing specialists is aware of the latest technology. They can quickly assess your roof condition and present the most efficient and economical options for you.
How soon can you start?
It usually takes 3-4 weeks to complete the testing, engineering and permit application. Once we get a permit we will insert your project into our schedule. It is extremely important that we match your product and roof system with the right group of trained application technicians. In some cases, this may add another week to our start time.
How many workers will you use on my roofing project?
Our goal is the same as yours – to complete the project with optimal results in the least amount of time at the right cost. With that in mind, we will provide the right number of technicians to complete the job.
How long will my new roof last?
We offer many options that have life cycles anywhere from 10 to 25 years; depending on the system selected. Every technology has a good, better and best option with varying degrees of longevity. Your roof will definitely last longer with proper maintenance. Routine maintenance, along with a well designed and properly installed system can as much as double a roof's life. Modified Bitumen: 12-25 yrs. White Cool Roof Systems : 12-30 yrs. Metal: 25-50 yrs. Shingle: 20-40 yrs. Tile: 20-50 yrs Built-up: 10-25 yrs.
What type of warranty do you offer?
Warranties are always dependent on the roof system selected and the scope of work that is performed. We can provide you with warranties from 1 year up to 50 years. Don't be mislead by the number of years referenced on the warranty. The National Roofing Contractors Association states: …"The length of a roofing warranty should not be the primary criterion in the selection of a roofing product or system …a long term warranty may be of little value to a consumer if the roof does not perform…The consumer is best served by: ...proven merits of those products and systems best designed to serve the specific needs of the roofing consumer. NRCA believes that the roofing consumer, with the assistance of a roofing professional, should focus his purchase decision primarily on an objective and comparative analysis of proven roofing system options that best serve his specific roofing requirements and not on warranty time frames."
Are your workers Bi-Lingual?
We are proud to be a diverse workforce. You will always have both English and Spanish speaking field personnel on every jobsite. We also have employees that that speak Portuguese, French, Creole, German, Russian, Italian and Swahili.
How do you schedule your material deliveries?
Working closely with your on-site contact, we will schedule delivery dates and times that are suitable for both parties. We have our own fully stocked warehouse and most of the material for your project will be delivered by our company trucks and loaded directly on the roof by our company cranes.
How often do you remove the debris and trash?
As required. We are not dependent on others. By owning our own roll-off dumpster's this reduces the build up of debris and trash at the job site.
THE COMPANY

How long has Best Roofing been in business?
Best Roofing has been serving South Florida since 1978. We specialize in commercial re- roof projects and restoration. Our goal is to extend the life or your roof and maintain a positive working relationship with you.
Why should I choose Best Roofing?
We look at every new client as the beginning of a new relationship with an eye toward providing first, an honest appraisal of their roofing needs; second, work of the highest integrity; finally and perhaps most telling, customer service at a level you've probably never experienced before. Ninety percent of our business comes from repeat clients and word of mouth referrals. Our average client retention rate is 21 years. We are roofing people. Our staff loves the industry and has dedicated themselves to understanding every facet of the roofing business – it makes for lot's of gray hair, if you know what we mean.
Where can I call if I have specific roofing questions?
For support call 1-888-892-BEST (2378) License #: CCC018297. We look forward to hearing from you.