Majority Rules
Shingle Roofing System is the most popular type of roofing for residential homes. On average, four out of every five homes are roofed with shingles. They are manufactured in the widest variety of colors, shapes and textures to meet virtually any architectural design effectively and affordably.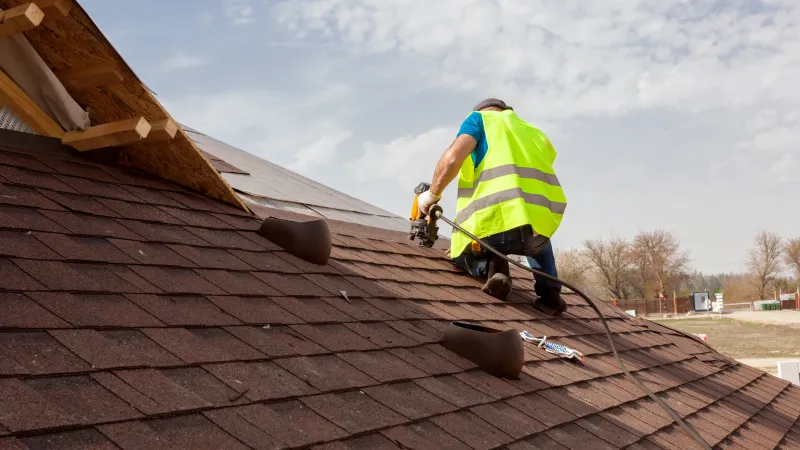 Benefits of Shingle Roofing System

Low Maintenance
Fire and Wind Resistant
Once installed, a Shingle Roofing System requires virtually no regularly scheduled maintenance as is required with other roofing systems. Best Roofing always recommends minimal upkeep - however, shingles are easily repaired if damaged. Individual shingles can be replaced if need be without having to replace the entire field of the roof.
Some types of shingles are designed to be fire and wind resistant. Depending on the composition, a Shingle Roof System is manufactured to meet certain flammability standards and has been tested under extreme wind conditions.
Best Roofing partners with leading manufacturers in the industry to deliver an excellent quality roof made with the very best materials. Contact one of our friendly roofing experts to learn more about how you can get your Shingle Roof System installed.